Welcome to
(Plays that go Bump in the Night!)
See hideous puppets covet human flesh!
Gasp as a malevolent rodent defiles innocent love!
Shudder while a demonic circus floods the stage in steaming viscera!
Sing along as the monster under your bed crawls out to bite your toes!
---
Eldritch theatre is a Toronto based performance group, specializing in grim tales of the creepy and uncanny.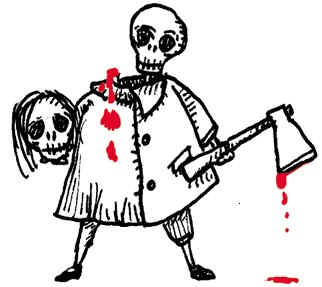 WHERE CAN I GO TO HIDE?
Our shows...
The Strange & Eerie Memoirs of Billy Wuthergloom